Cub Cadet Introduces Cutting-Edge Lawn Care Footwear to Showcase Its Engineering and Design Prowess
June 14, 2023
Inspired by its Ultima zero-turn riding mower, limited-edition Ultimas by Cub Cadet enhance the overall lawn mowing experience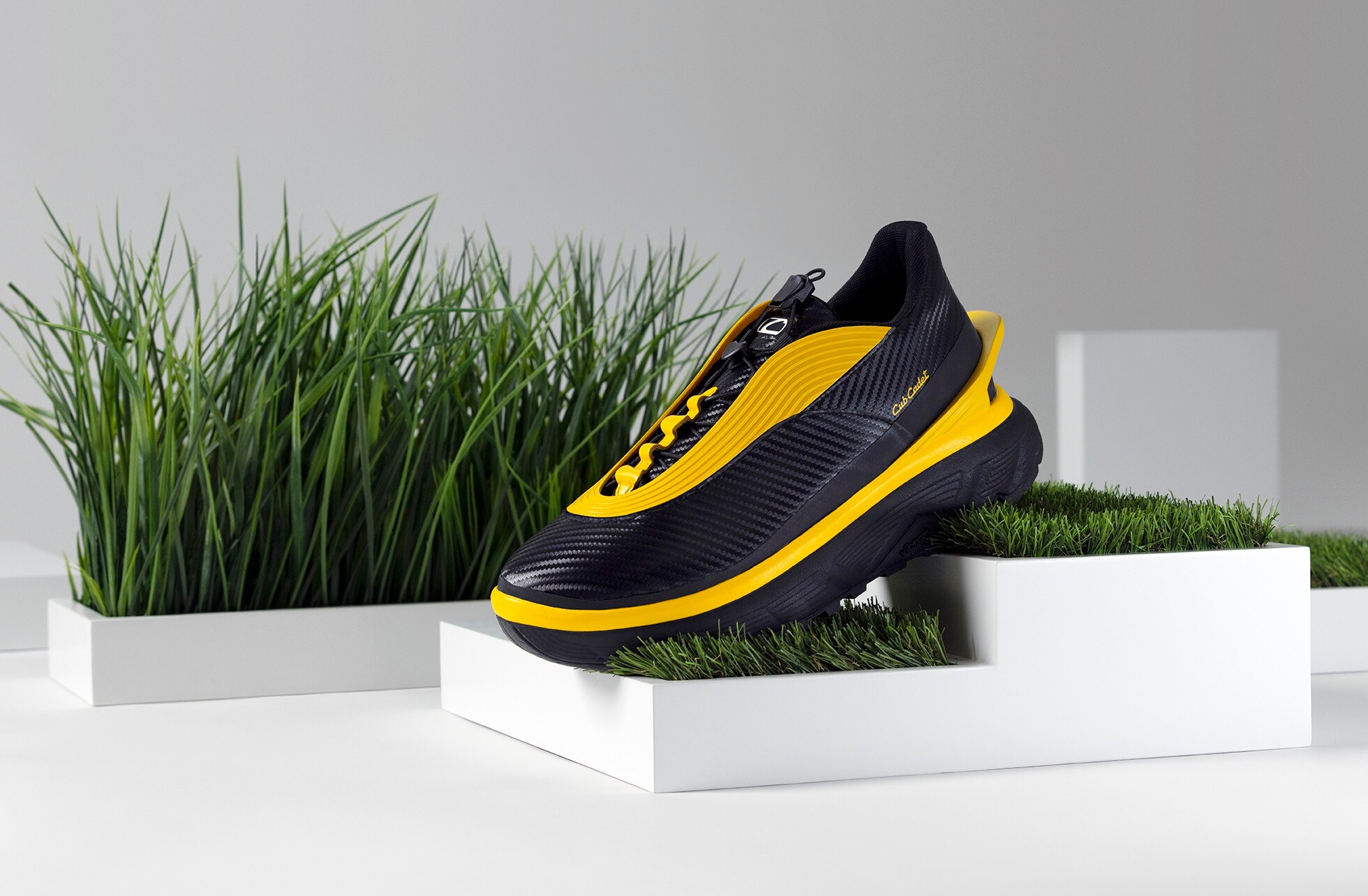 CLEVELAND, June 14, 2023 — Cub Cadet, part of Stanley Black & Decker (NYSE: SWK), a leading manufacturer of outdoor power equipment, today announced the limited-edition release of the ultimate lawn mowing shoes. The Ultimas, inspired from Cub Cadet's award-winning Ultima Series™ zero-turn riding lawn mower, introduce a mowing shoe that delivers a fresh take on comfort, aesthetics and performance.
"Cub Cadet prides itself with more than 60 years of engineering excellence and constantly seeks new, innovative ways to enhance the lawn mowing experience for our users. And despite playing such an important role in the process, footwear is usually an afterthought," said Erin Floto, Brand Manager at Cub Cadet. "We are helping to revolutionize the way we care for our lawns with the introduction of Ultimas by turning those worn-out, grass stained pairs of shoes into another lawn care must-have that our Cub Cadet customers can show pride in."
Enter to Win the Limited-Edition Ultimas
Fans have the chance to win a pair of limited-edition Ultimas by entering a drawing on the NTWRK app. The entry period is now open. Entries will be drawn during the NTWRK live episode at 4 p.m. ET on Thursday, June 22, and winners will receive email confirmation and pay $1.00 to receive a pair of Ultimas.
The new Cub Cadet Ultima shoes will feature:
Water-Resistant Upper — Dripping with style, not moisture.
Grass-Stain Proof — Stay looking as sharp as a mower blade all season long.
Laceless EZ-On Closure — Less time lacing up, more time laying stripes down.
LED Light-up Tongue — Gives the lawn the spotlight it deserves.
Step-Out Heel Frame — Step on the frame and step out of the Ultimas. Easiest dismount ever.
Additional information, including a behind-the-scenes video featuring lead footwear designer Omar Bailey, is available at theshed.cubcadet.com.
For more information, follow Cub Cadet on Facebook, Twitter, Instagram and YouTube.
About Cub Cadet
Cub Cadet, a Stanley Black & Decker brand, was established in 1961. Cub Cadet engineers, designs and builds outdoor power equipment using high quality components sourced locally and globally. Through a dedicated and extensive network of dealers and retailers, Cub Cadet delivers a full line of high-performance power equipment and services that covers all aspects of grounds care for professionals and homeowners, including four-wheel-steering zero-turn riders, battery- and gasoline-powered lap bar zero-turn riders and lawn and garden tractors, battery- and gasoline-powered handheld and chore products, snow blowers and more. Based in Valley City, Ohio, Cub Cadet is recognized worldwide for its legacy in engineering excellence and its progressive dedication to thoughtfully designing around the people who depend on Cub Cadet equipment to help unlock the full potential of their outdoor spaces. For more information on all Cub Cadet products, visit cubcadet.com.
About Stanley Black & Decker
Headquartered in the USA, Stanley Black & Decker (NYSE: SWK) is the world's largest tool and outdoor company operating manufacturing facilities worldwide. Guided by its purpose – for those who make the world – the company's more than 50,000 diverse and high-performing employees produce innovative, award-winning power tools, hand tools, storage, digital tool solutions, lifestyle products, outdoor products, engineered fasteners and other industrial equipment to support the world's makers, creators, tradespeople and builders. The company's iconic brands include DEWALT®, BLACK+DECKER®, CRAFTSMAN®, STANLEY®, CUB CADET®, HUSTLER® and TROY-BILT®. Recognized for its leadership in environmental, social and governance (ESG), Stanley Black & Decker strives to be a force for good in support of its communities, employees, customers and other stakeholders. To learn more visit: www.stanleyblackanddecker.com.
Media Contact:
Ashley Wroblewski
Stanley Black & Decker
414-217-6198
Ashley.Wroblewski@sbdinc.com